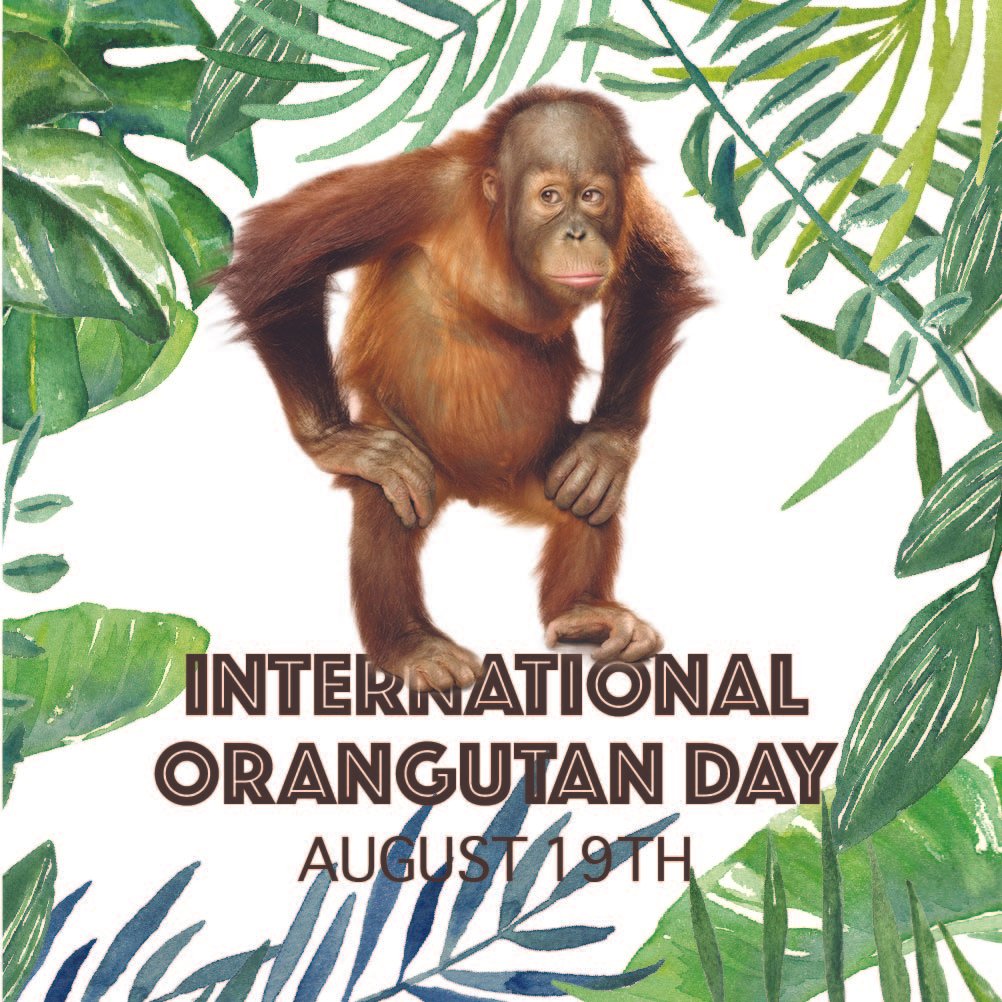 ×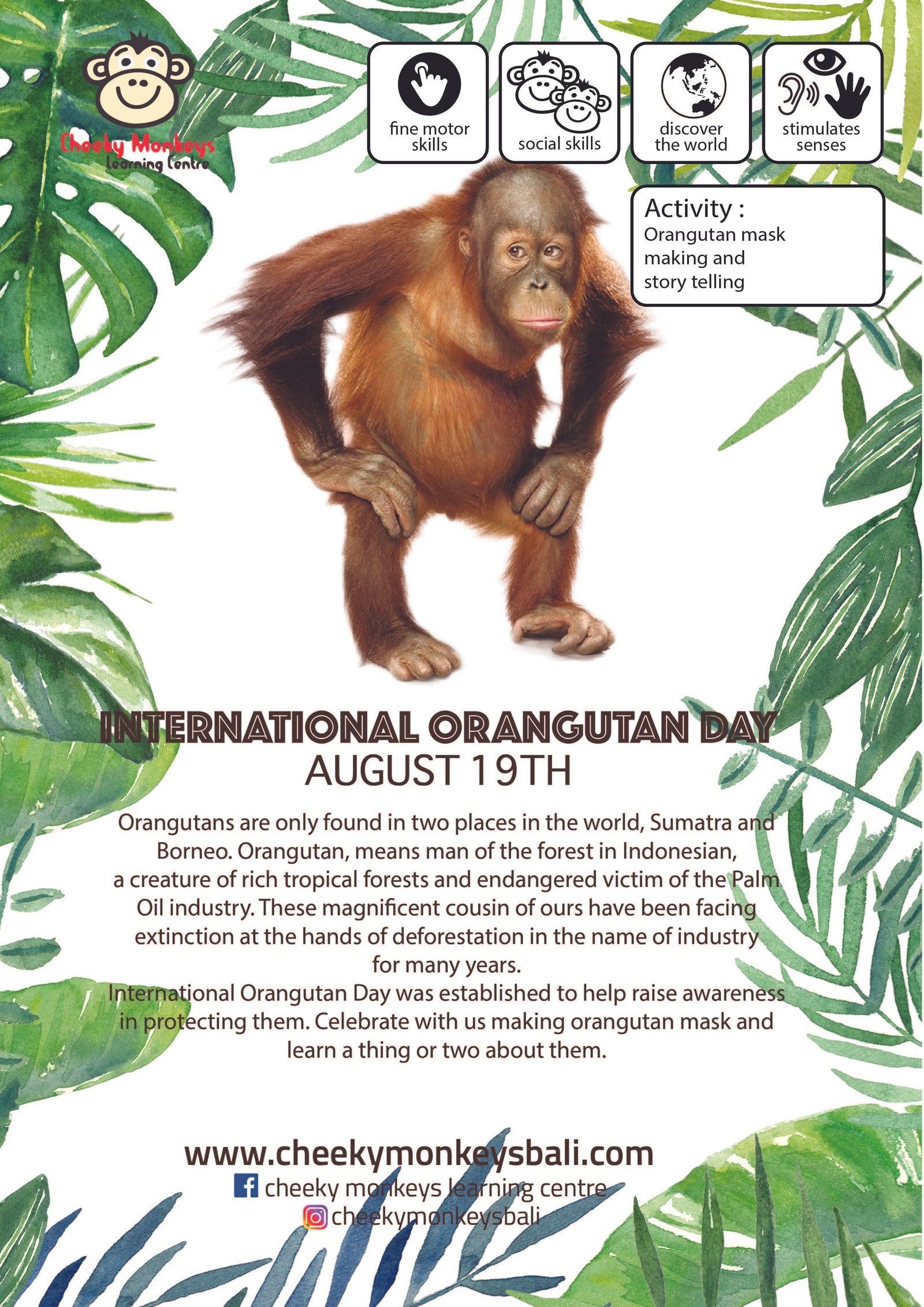 International Orangutan Day
Orangutans are only found in two places in the world, Sumatra and Borneo. Orangutan, means man of the forest in Indonesian,
a creature of rich tropical forests and endangered victim of the Palm Oil industry. These magnificent cousin of ours have been facing
extinction at the hands of deforestation in the name of industry
for many years.
International Orangutan Day was established to help raise awareness in protecting them. Celebrate with us making orangutan mask and learn a thing or two about them.